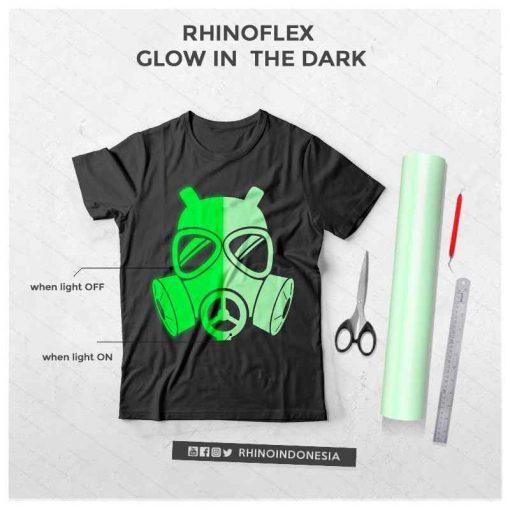 Rhinoflex Glow In The Dark
Absorbs and stores light, give back glowing light in darkness, polyurethane materials, smooth and easy weed process.
Suitable for
Cotton, Mixture of Polyester/cotton and Polyester/Acrylic or for similiar textile. Not suitable for treated and dyed garments.
How to Use
Cut the image on the Flex in reverse using cutting machine.
Weed the excess flex.
Heat press it at medium pressure for 5 to 15 second.
Place image on the T-Shirt.
Remove the polyester backing film while is hot.
---